2019 LEXUS LS 500 VS. AUDI A8
Sedans are an excellent choice for people who want a vehicle that is perfect for driving yourself or your family, and brands like Lexus and Audi manufacture some of the most luxurious and high-performing sedans out there. Some might believe that since they're the same class, it doesn't matter which brand you choose. That's not the case. Lexus and Audi offer quite a few different features that can really impact which one you choose. The following is an in-depth review of the major categories concerning the Lexus LS 500 and the Audi A8.
Performance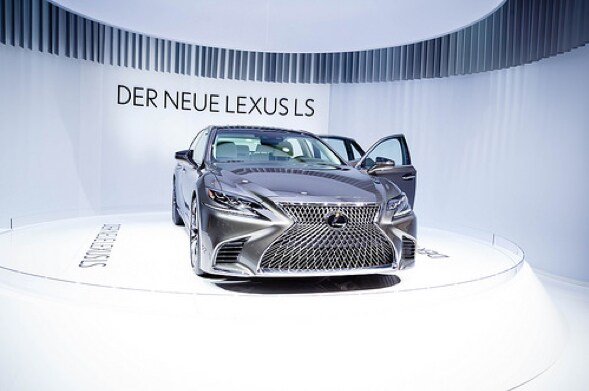 When it comes to performance, the 2019 Lexus LS 500 has a twin-turbo V-6 engine that gets some good mileage. The LS handles really well for a car its size, and the ride is super luxurious.  In comparison, the Audi A8 performs just as well. This model has the same engine as the Lexus. It also handles well for its size but feels more athletic than the LS 500. For those looking for a car for taking kids to school and other activities, however, the LS 500 has the advantage. In that case, you want comfort over athleticism.     
Luxury & Convenience
When you're traveling constantly in your car, you want it to always feel luxurious and be as convenient as possible. The Lexus LS 500 has a power rear sunshade that helps reduce unwanted glare with the push of a button. If you have kids, you may need to carry a lot of sports equipment or musical instruments in your car's trunk. The LS 500 takes care of the problem with its
Kick Sensor
that opens and closes the door. Lexus offers more accessories that are not only useful but also standard, plus even more that you can add on.  The Audi A8, on the other hand, has touch-control buttons, heated 18-way front seats, a telescopic steering column with memory, and Valetta leather. It also has many optional features you can add. However, the LS 500 has more standard features to start off with. 
Pricing
When it comes to cost, the base price of the Lexus is about $75,000. With added features, you can see that price rise to around $85,000. The Audi A8 starts at $83,800 and goes up from there with each optional feature you add. Even with a few features added, the Lexus model is more affordable than the Audi model at its base price.
Warranty
The warranty of your car is very important. Vehicles typically come with two types of warranty:
a standard one
and a powertrain one. The 2019 Lexus LS 500's standard warranty covers your car for four years or 50,000 miles. The powertrain warranty covers the parts that power your car for six years or 70,000 miles. In comparison, the Audi A8 has the same basic warranty. However, the powertrain warranty only covers four years or 50,000 miles. 
When choosing your car, you want to analyze every feature. The smallest feature can make a huge difference in terms of your family's convenience. While the Audi is more athletic in its handling, the Lexus is the better overall car. If the 2019 Lexus LS 500 sounds right for you, stop by 
HENNESSY LEXUS OF ATLANTA
today and test drive one for yourself. You'll be glad you did.