2019 LEXUS IS 300 VS. BMW 325
When you're on the hunt for a car for your family, you want something that will satisfy everyone's needs. Some of the best models that have come out in the past couple of years are the BMW 325 and the Lexus IS 300. These vehicles are compact four-door cars that can be perfect for family needs. While they're similar in build, they have a few key differences that are worth noting. The following is an in-depth breakdown of each car's features that will help you decide which one is the best for your family.  
Performance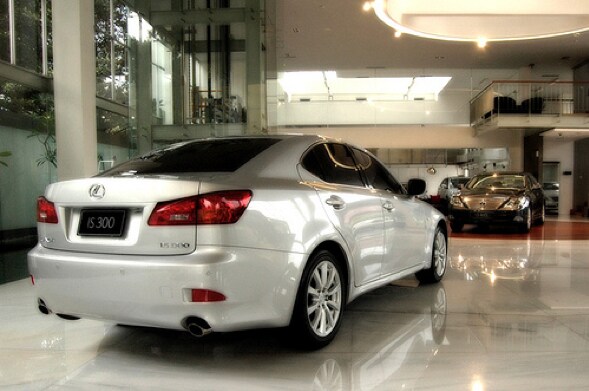 When it comes to overall performance, the Lexus IS 300 is a well-honed machine with a generous amount of features and a hushed cabin. The car comes equipped with 
A FOUR-CYLINDER ENGINE
  as well as rear-wheel drive. The 325 is another well-balanced sports sedan. It has responsive handling and some robust engine options. Both have great reliability scores that leave them tied for best performance.   
Luxury & Convenience
Luxury and convenience is something huge to consider when buying a car. Brands like Lexus and BMW specialize in luxury vehicles, and the IS 300 and the 325 are no exception to this standard. The Luxury IS 300 has a range of driving modes, allowing you to determine how efficient or responsive your ride is. The large 10.3-inch display gives drivers the ability to easily access navigation and multi-media features. It also has touch-based climate controls, which make it easy to change the cabin's temperature.  In comparison, the BMW 325 comes with a keyless start function, a leather-wrapped steering wheel, and easily accessible controls on the steering wheel. While these are cool features, the IS 300 definitely has a leg up in this category. 
Safety & Security
One of the most important categories that families have to focus on when buying a car is safety. The Lexus model comes equipped with 
LEXUS ENFORM SAFETY CONNECT
, which gives drivers the peace of mind that they'll have Roadside Assistance when needed. The brake system on the 2019 IS 300 is cutting-edge, and the airbag system is so advanced that not only can it detects whether a seat is occupied but it can also tell whether the passenger is an adult or child. The BMW model is also equipped with airbags, but they don't feature the same technology. It's also equipped with anti-lock brakes, programmable daytime running lights, and electronic stability control. The Lexus wins this category, too, thanks to its advanced safety features and the assurance that you'll have someone there if you're stuck on the side of the road.   
Pricing
The two cars come close in terms of price. The 
LEXUS IS 300
  starts with the base price of $38,310. The base price of the BMW 325 is $34,900. These prices rise when you add optional features. However, both remain at a reasonable price. Cars like these sports sedans are great for families with parents who want a little something extra from their vehicle. These two cars, in particular, have noteworthy features that make them worth checking out. Overall, the BMW 325 is a little sportier. However, the Lexus IS 300 delivers even more, offering drivers a better, more refined ride for everyone. If you want to find out if the Lexus IS 300 is right for you, contact Lexus of Atlanta to 
ARRANGE A TEST DRIVE.