2018 LEXUS GX 460 VS. 2018 MERCEDES BENZ GLS 450
The 2018 Lexus GX 460 and the 2018 Mercedes-Benz GLS 450 are two of the most sought-after vehicles in the large SUV segment. Both of these SUVs offer powerful engines, excellent ride quality, and advanced safety features, but they are designed with different purposes in mind. The Lexus GX 460 offers better off-road capabilities, while the Mercedes-Benz GLS 450 focuses on providing a comfortable and refined ride. Find out the differences between these two SUVs in order to make a better-informed decision.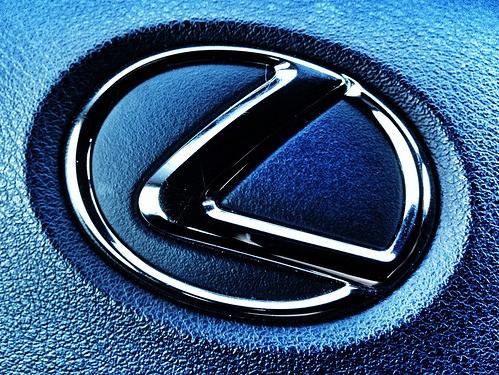 PERFORMANCE
While the 2018 Lexus GX 460 is not as powerful as the 2018 Mercedes-Benz GLS 450, it delivers good acceleration, handling, and 
FUEL EFFICIENCY
because of its lighter body. It is also 9.5 inches shorter, making it easier to handle and maneuver in tight corners. According to Motor Trend tests, the Lexus can come to a complete halt from 60 mph in 117 feet, while the Mercedes-Benz has a braking distance of 126 feet. 
In addition, the GX 460 has a significant advantage over the GLS 450 in off-road situations. It comes standard with a four-wheel-drive system and features truck-style body-on-frame construction, which enables it to tackle rough terrain better than most other SUVs. It also offers an optional crawl control system that can judge driving conditions and automatically adjust acceleration and the brakes for each wheel to improve low-speed driving over difficult terrain.
SAFETY & SECURITY
To enhance safety, the 2018 Lexus GX 460 features height-adjustable seat belts in the front and middle rows to accommodate different drivers and passengers of different heights. A better fit increases comfort and helps prevent injuries. The Mercedes-Benz GLS 450 has height-adjustable seat belts in the front row but not the middle row. Additionally, active headrests are standard in the GX 460. They provide the driver and front passenger with protection against whiplash in the event of a rear-end collision. The GLS 450 does not offer whiplash protection.
To make backing safer, the Lexus GX 460 comes with an optional cross-path warning system. Installed in the rear bumper, this system uses wide-angle radar to alert you when there are vehicles approaching from the side, helping you avoid collisions. This feature is unavailable in the GLS 450.
LUXURY & CONVENIENCE
Both the 2018 Lexus GX 460 and 2018 Mercedes-Benz GLS 450 have a long list of comfort and convenience features to provide a pleasant and refined riding experience. However, if you opt for the Lexus GX 460, you will get a number of standard features that cost extra on the Mercedes-Benz GLS 450. The GX 460 offers a standard easy-entry system, which makes entering and exiting the vehicle easier by sliding the driver's seat back and raising the steering wheel. In addition, it comes standard with a dual-zone climate control system.
The 2018 Lexus GX 460 has a lower starting price than the 2018 Mercedes-Benz, making it an appealing option for buyers who want good value for their money. If you want to find out if the Lexus GX 460 is the right SUV for you, contact Lexus of Atlanta to 
ARRANGE A TEST DRIVE
.