2018 LEXUS GX 460 VS. 2018 INFINITI QX-60
If you're shopping for a luxury midsize SUV, you'll probably find yourself comparing the 2018 Lexus GX 460 and the 2018 INFINITI QX60. These two SUVs are popular options among luxury SUV buyers because of their excellent performance and handling, comfortable and spacious cabins, and impressive safety features. However, they are built for different purposes and differ in many ways. Explore this comparison between the Lexus GX 460 and the INFINITI QX60.
Performance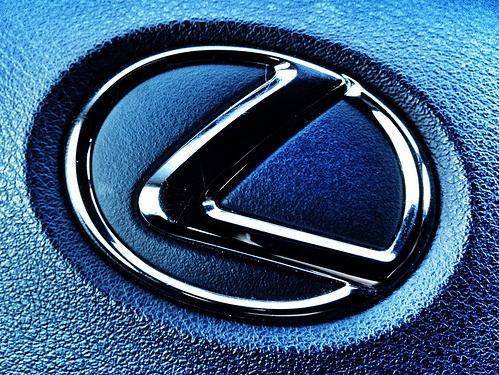 Both the Lexus GX 460 and the INFINITI QX60 offer only one engine option. The former is equipped with a 4.6-liter DOHC V8 that generates 301 horsepower and 329 pound-feet of torque, while the latter has a 3.5-liter DOHC V6 that delivers 295 horsepower and 270 pound-feet of torque.
In addition, the Lexus GX 460 delivers better ride quality in certain situations. It features gas-charged shocks for enhanced control over uneven surfaces, active sway bars for a more controlled and planted ride around corners, and an optional adjustable suspension that allows you to choose between a more supple or sportier ride. These features are unavailable in the INFINITI QX60.
The Lexus GX 460 also offers significantly better work and off-road capabilities. With its powerful engine and front and rear load-leveling suspension, its standard towing capacity is 6,500 pounds, which is 1,500 pounds higher than that of the INFINITI QX60. When traveling over rough terrain, the Lexus GX 460 performs better and sustains less damage than the INFINITI QX60, thanks to its 1.6-inch advantage in ground clearance and height-leveling suspension.
Luxury & Convenience
The 2018 Lexus GX 460 comes standard with an easy entry system that slides the driver's seat back and raises the steering wheel to enable the driver to get in and out more easily. The 2018 INFINITI QX60 also has an easy entry system, but this feature costs extra. Additionally, the Lexus GX 460 provides better smartphone connectivity with its available Enform App Suites. You and your passengers can access useful functionalities such as reading text messages aloud, searching the internet, playing online radio stations, and comparing fuel prices at gas stations. Factory-integrated smartphone program access is unavailable in the INFINITI QX60.
If you enjoy going on 
ROAD TRIPS
,  you will appreciate the larger cargo capacity of the Lexus GX 460. With the third-row seats folded, it offers 46.7 cubic feet of storage space, almost 6 cubic feet more than the INFINITI QX60.
Safety & Security
The Lexus GX 460 is 604 to 808 pounds heavier than the INFINITI QX60. According to the National Highway Traffic Safety Administration (NHTSA), heavier vehicles are generally safer in collisions than lighter ones. The Lexus GX 460 also has a number of 
SAFETY FEATURES
  that are absent in the INFINITI QX60, including pretensioners for seat belts in the middle row, active headrests for whiplash protection, optional inattentive driver monitor, available adaptive headlights, optional headlight washers, and downhill assist control.
Overall, the 
2018 LEXUS GX 460
  is a tough, safe SUV that offers outstanding practicality and off-road capability. The 2018 INFINITI QX60, however, is designed to provide a comfortable and pleasant ride. Although the Lexus GX 460 is more expensive, it has a significantly lower cost of ownership, giving you substantial savings in the long run. Visit 
HENNESSY LEXUS OF ATLANTA
  for more details.