2018 LEXUS ES 350 VS. 2018 NISSAN MAXIMA
In 2016, Nissan unveiled a major redesign of the Maxima. Now for 2018, they've built on this redesign to 
MAKE IT SPORTIER
. However, when matched up against the comparable 2018 Lexus ES-350, the Lexus comes out ahead.
Performance
Both vehicles feature V6 engines, with the ES-350 receiving praise for its 
WELL-WEIGHTED POWER STEERING
  and 
SMOOTH DRIVE
, especially over bumps and at highway speed. The Maxima attempts to aim for performance, letting you change the driving mode from "Normal" to "Sport" by adjusting throttle calibration, engine tuning, and stability control. Unfortunately, it is not as smooth as the Lexus in sharp turns, and that stability control feature is said to
"LIMIT YOUR FUN"
in high-intensity situations.
Luxury & Convenience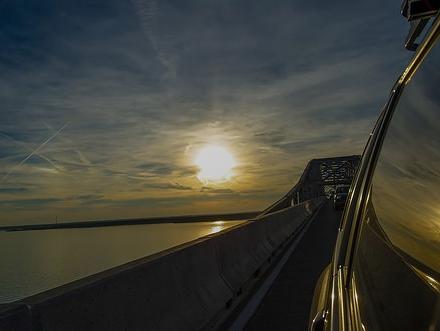 The Maxima and ES-350 each boast a long list of comforts, but there are a few subtle differences. For example, the Nissan has heated/cooled front seats and a heated steering wheel, while the Lexus offers a memory feature for both the steering wheel and driver's seat.
The ES-350 comes standard with a moonroof, while the Maxima has a panoramic sunroof, something the Lexus offers as part of its Ultra Luxury package. The ES-350 contains many of the typical Lexus luxury touches like a leather steering wheel and wooden paneling. Unfortunately, the Maxima is a little cramped on size for its full-size price class, and there have been complaints about its stylish new roofline limiting rider headspace. Both offer top-of-the-line entertainment systems compatible with Android Auto and Apple CarPlay.
Safety & Security
Both vehicles score well in terms of safety. The ES-350's adaptive cruise control comes standard, and it also includes emergency braking and collision warning. Even better, Lexus throws in free roadside assistance/theft-locator services through the Lexus Safety Connect system. It has received top marks for safety from the National Highway Traffic Safety Administration.
By contrast, the Maxima is equipped with a reversing camera, collision warning, and automatic emergency brakes, with the option to upgrade to blind spot monitoring, driver alertness detection, and adaptive cruise control. It also received an excellent rating by the Insurance Institute for Highway Safety.
Fuel Economy
In terms of 
GAS MILEAGE
, it's an even race. Despite the Maxima's slightly larger tank (18 gallons to the ES-350's 17.2), both cars get 21 mpg in the city and 30 on the highway.
Pricing
When it comes to price, a standard, no-options Lexus comes in at a lower MSRP than the Nissan by a factor of several thousand dollars. And depending on which part of the country you're looking in, you may be able to get an even better price at 
HENNESSY LEXUS OF ATLANTA
. Also, for all its sport features, some feel the Maxima pales next to the comparably equipped but lower-priced Altima.
In sum, the Nissan Maxima and Lexus ES-350 both blend style with performance and safety. As far as value, however, the ES-350 is a stronger mid-priced deal within the Lexus orbit, while the Nissan is fun but overpriced for its size.